MUTUAL Respect, Understanding, and Fulfillment of Our Responsibilities
CAREER Paths
When one walks through our doors, they can not only envision opportunity, but also personal growth as a team member growing to a level of their own potential.
STRONG Growth
Our global company, started in 1950, has built its growth upon the advancement of both knowledge and technology.  And as our customers have grown globally, so have we—establishing operations in 6 countries:  Japan, Thailand, North America, China, The EU, and Indonesia.
ON-SITE Amenities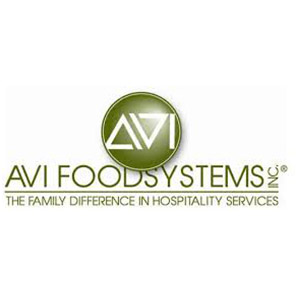 Cafe
Founded in 1960, AVI Foodsystems has evolved into one of the most respected and trusted food service companies in the nation. Providing comprehensive food services with a focus on the highest quality and freshest ingredients, impeccable service and total value is the reputation we have earned and live up to every day. The success of AVI is built upon family values and tradition.
Our café offers multiple food choices daily, which are offered at affordable prices.

Clinic
We offer technology-enabled population health management solutions that combine the power of data analytics, education, and evidence-based medicine. Both employers and providers can benefit from our wildly successful approach to health care. We do this by applying robust analytics utilizing medical claims, pharmacy, clinical and biometric data to identify those members of a population who are chronically ill and most at risk. Intelligent program design and incentives encourages participation and enrollment.
Our full time team members and their immediate family have unlimited access to meet their healthcare needs along with an onsite pharmacy at no cost.
IAF Offers
Medical/dental/prescription benefits packages
Vision packages
Long term disability
Flexible spending
Employee Assistance Program (EAP)
401K w/employer match
Check out our Transparency in Coverage
IAF Paid Benefits
Short term disability
Life insurance
Personal Protective Equipment (PPE)
Uniforms
Holidays
Vacation
1300 West Anderson Boulevard Greenfield, IN 46140