Overall Capabilities
· Providing solutions for our customers, taking products from the concept phase through mass production.
· Capability to conduct all fastener manufacturing processes in-house, under one roof.
· Built-in quality control-by-process.
· Extensive in-house testing capabilities.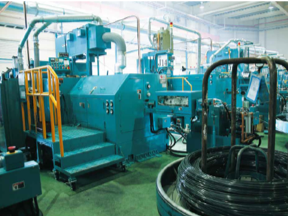 Cold Forming
A wide range of bolts, nuts, and screws, of a broad range of sizes, are formed in this process. In this first step of fastener manufacturing, steel coil is cut to a specified length, and achieves the required shape through two or more blows in the cold forming process.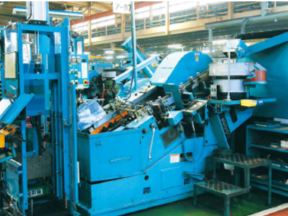 Rolling or Tapping
IAF possesses capability to apply a broad range of thread diameters to both male-threaded fasteners (using plate or rotary dies) and female-threaded fasteners (using tapping bits). When washers or additional components are required, automated assembly also occurs in this process.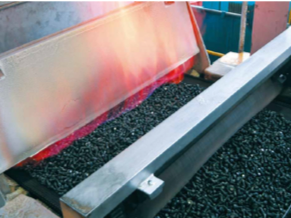 Heat Treatment
Quenching and tempering lines provide the specified mechanical properties in higher-strength fasteners. Separately, IAF utilizes continuous bluing and annealing lines to ensure the mechanical properties in the fasteners for which these processes are specified.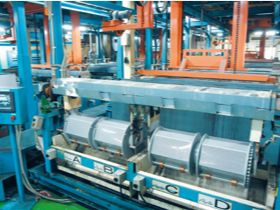 Surface Treatment
IAF possesses extensive in-house surface treatment capabilities, depending on the corrosion-resistance requirement of the fastener. Zinc electroplating with hex chrome-free chromate is standard for a wide range of fasteners used in the interior of a vehicle. IAF also utilizes in-line baking to prevent hydrogen embrittlement. For fasteners requiring a higher level of corrosion resistance, IAF applies dip-spin processes such as Geomet® and Magni Coat®.
Plastic Injection Molding
IAF provides many unique product solutions, some of which utilize metal fasteners with plastic inserts. The Plastic Injection Molding area conducts this process on a number of high-volume fasteners.
1300 West Anderson Boulevard Greenfield, IN 46140